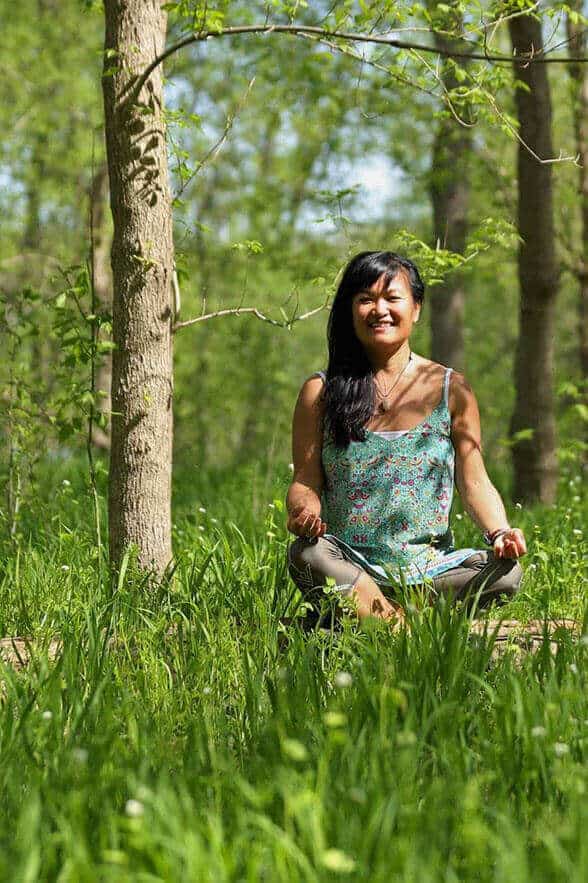 Doctor of Integrative Medicine/Traditional Naturopath
Uses crystal singing bowls in class
Offers meditative, restorative classes and workshops
Dr. Cyndi Tran is a Doctor of Integrative Medicine/Traditional 
Naturopath (IMD/TN) and a Certified Ayurvedic Practitioner (C-AP) 
focused on understanding each patient's unique circumstances and 
the root cause of disease in order to provide comprehensive, 
personalized care. Cyndi combines integrative medicine 
and Ayurveda with yoga therapy to address each student's 
individual needs, support wellness, and promote preventative 
health.
 Her natural affinity for 
encouraging others is expressed in her warm and enthusiastic 
approach.
Cyndi 
earned her graduate degree from the University of Virginia, an 
Ayurvedic Practitioner degree from the Kripalu School of Ayurveda, 
and a Doctor of Integrative Medicine and Traditional Naturopathy 
degree from the University of Natural Medicine. She is a 
Yoga Alliance E-RYT 500, Certified Yoga
Therapist (C-IAYT), and Certified Trauma Professional (CTP). She 
completed her clinical internship for integrative medicine at the 
Kaplan Center for Integrative Medicine in Mclean, Virginia, and for 
Ayurveda at The Ayurvedic Institute in Albuquerque, NM.
Cyndi is passionate about life and brings this passion to her 
focus on enriching the lives of her patients and students. 
When not at work or serving the community, Cyndi enjoys 
practicing yoga and meditation, and immersing herself in nature through 
hiking, backpacking, horseback riding, and paddle-boarding.