Help your team reduce stress, increase productivity, and gain the benefits of overall well-being.
With SyteraYoga's Workplace Wellness program, you and your colleagues can enjoy all of the benefits of yoga, stretching, and meditation. We offer diverse classes including Vinyasa, Power Flow, SPA Yoga®, Hatha, Nadi Method yoga massage, beginner's yoga, and more. Provided by the leading teachers in Northern Virginia, SyteraYoga offers a range of Workplace Wellness options:
Private yoga classes for your team. Held at your office, at SyteraYoga, or live online.
Memberships for your employees. Your organization is billed monthly for classes attended by your employees, at 25% off the regular drop-in rate.
Yoga for special events. Professional yoga classes for groups small and large at your conferences, retreats, and meetings.
Or we can customize an arrangement to meet to your unique needs
Top businesses in Northern Virginia trust SyteraYoga for our wellness services, including MARS, PartnerMD, Montessori School of McLean, United Wellness Center, and others. Experience why SyteraYoga has an all-5-star rating on Google, Yelp, and MindBody Online.
SyteraYoga's Workplace Wellness is professional, convenient, and flexible in meeting your needs. We handle all of the administration, gear, and other necessities to ensure your team has a wonderful experience. And we can provide you with promotional materials and social media content, if needed, to get the word out to your team.
To learn how SyteraYoga makes it easy and affordable to provide customized wellness benefits to your associates, email Ali Ranney, Director of Workplace Wellness, at workplacewellness@syterayoga.com or call her at 202-213-1843 to discuss how we can best serve you.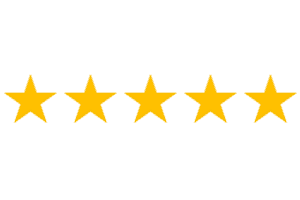 What Our Students Are Saying
"Sessions are tailored to our needs and ability. Pleasant studio atmosphere."
— Mary D., 5-Star Review on MINDBODY

"My yoga sessions are all that I could wish for. Good for body and mind."
— Virginia M., 5-Star Review on MINDBODY


"I've worked with Sytera for years to rebuild my core after a serious structural injury limited my abilities, and I've made great progress."
— Mark F.

Provide your name, contact info, and goals for your team, and we'll get back to you right away.
Vinyasa | Hatha | Restorative | Power Yoga | Ashtanga | Body Rolling
Tysons | Falls Church | Arlington | Great Falls | Vienna